Singsys, one of the leading global firms engaged in furnishing top-notch android applications over the broadest spectrum of mobile development availing has crafted a particular niche with its rewarding all-inclusive quality services, technical expertise, and passion, empowering business objectives. We leverage product strategy to MVP to final delivery in the budget under a specified time frame with in-depth user behavior research backed with feature-rich Android apps for engaging users. Our illustrative services include:
Android application development
Android web development
Android social networking apps
Android mobile website development
Android business application development
Android multimedia application development
Android tablet application development
At Singsys, we possess a proficient team with hands-on experience on tablet-oriented apps since the very inception of the tablets.
Highlights of Android Tablet Application development:
Engaging UI/UX Development
Component Reusability
Tablet Screen Resolution Optimization
Cross-Manufacturer Device Compatibility
At Singsys we carry out development in Cordova with great precision. We have always been a part of satisfied customers turning out to be our clients for our excellence in this field.
We accomplish complex applications using Cordova based Hybrid Project Development.
Singsys being a frontrunner in flutter app development in Singapore focus on crafting cross-platform mobile apps with rich and fluid user experience. We are skilled in fully customizing the available widgets for making the mobile app responsive.
Flutter holds numerous advantages over React Native as far as cross-platform app development despite both share single codebase for iOS and Android app development. Within few days of the launch of Google's open-source framework for cross-platform app development, Our developers' cum technology enthusiasts have put efforts to make us top flutter app development company in Singapore capable of developing business-friendly cross-platform mobile apps customized to meet business objectives.
Empowered by high-end problem solvers & app developers who expertise in cutting edge technology to build mobile apps for exponential business growth.
Our iOS apps development services bring intuitive applications which are of the highest industry standards. We deliver minimalist iOS apps design tailored as per the preferences of the customer and the latest trends in place. We eventually strive towards providing all of our customers, regardless of whether it's an aspiring startup or a Fortune 500 company, with a solution which is perfectly geared towards the individualized requirements.
A brief glimpse of our rewarding solutions:
Custom native and hybrid iOS apps development services
Enterprise Mobility Solutions
iOS apps prototyping solutions
iOS Mobile Apps Testing
iOS Apps Support & Maintenance
iPad is an amazing device to view videos, photos, and browse the web. Its portability makes it proficient for business growth and expansion and the content is easily presentable.
Our perfect approach for market research, business-friendly features, and appealing UI makes us the best choice for your iPad app development.
iPhone apps are powerful and pivotal in handling the business with ease. A custom iPhone app is now an essential and integral part of your modern business marketing plans and targets the pool of potential audience on the move itself.
We, at Singsys, are rendering top-notch iPhone application development across Singapore and worldwide.
PhoneGap boasts fairly large and diverse developer community. Even though if an app is developed using PhoneGap, the very app can be distributed on Google PlayStore and Apple App Store. It supports Plug-in architecture that implies the functionality of the app in a modular way. It is integrated with a rich set of libraries to decrease development time. Singsys offers a wide range of PhoneGap development services.
Our PhoneGap Development Highlights:
User Values Centric Design
Futuristic Development
Error Free Assurance
Timely App Store Deployment
Reasonable Price structure
Singsys being the top-notch Mobile apps development company aim at providing a high quality of service in every phase of Client Relationship, from initial contact to follow up support. Our major focus is laid on proper communication, transparency, quality and human relations. Recognizing, Client's unique requirements and consistently exceeding their expectations is what sets us apart from the rest. In Singsys we not only focus on developing and maintaining the products and services we offer but also on building long term business relationship with our customers.
We develop native iOS and Android apps using the latest React Native javascript library.
About ReactNative
Open Source
Rapid Development
Re-usable Code (productive)
Rich Ecosystem
Xamarin has eventually turned out to be a popular cross-platform mobile app development framework over the decade. Based on the concept of Write once, Run anywhere (WORA), Xamarin has become a preferred framework for iOS, Android and Windows app development owing to the fact it allows development of apps for multiple platforms using single programming language.
Singsys is an expert Xamarin mobile app development company. At Singsys, we are focused on passing every advantage of Xamarin framework to apps. We effectuate development in Xamarin with great precision. We have always made our customer satisfied with whatever we do. Satisfied Customer is our hallmark, Xamarin expertise is our strength.
We love building business solutions for brilliant partners
Strict adherence to professional work ethics, hands-on experience with cutting edge technologies and on-time delivery attitude has enabled us to work with some of the most renowned enterprises in the world.
Mobile Technologies Portfolio
We are at the forefront in mobile technology creating iOS and Android apps for businesses around the globe. We hail expertise across extensive technologies for mobile application development.
Why Singsys
We, at Singsys, are taking a leap forward towards 'digital evolution'! Engagements with the multi-faceted business frontiers have mapped our expertise in acing world-renowned web and mobile applications for universal enterprises.
We are the forerunners in availing in exclusive digital solutions, accentuating applications that are a blend of next-generation global technology paradigms.





A Mobile App Development Company which Shatters Stereotypes
It goes without saying that mobile application development is the new hot trend in the market and it's here to stay. In fact, mobile application development in Singapore has seen a tremendous leap forward. At Singsys, we are here to adopt massively to the diversity and the upcoming trends with the exclusive panel of top mobile developers.
Flexibility Beyond Comprehension

Our mobile application development experts specialize in optimizing every single line of code and the entirety of the project in a manner which yields effectiveness and clean results. We live in a dynamic environment and UX is becoming an essential component of every mobile development project. Understanding this, we adopt contemporary technologies which result in intuitive and seamless applications.
High-End Communication
With the supremest pool of app developer in Singapore and having backed up by the acclamations of top 'app agency', we tremendously emphasize on transparent yet time-efficient communications. We believe in up-taking clarity in the end-communications so as to get the deliverable flawlessly executed.
We Share Your Passion
We behold the same passion as you do for the apps. We craft applications per the user's eccentricities. We don't regard your project as just another dollar-bill, rather we identify our love for the industry within it. That's why we are able to guarantee personalized and high-end execution with the sincerest collaboration from our app developers.
We Keep it Smart
Smartness forms the eccentricity of app-development processes. We are not just here to code. Let us face it -a mobile app is an investment. We stick to the budget and we meet our deadlines. We do not deal with redundancy and we we do not bump up the hours to make a buck. Our main intention and absolute honest hope is to nurture a strong, working relationship with each and every one of our clients. That is what we aspire to and is the cornerstone of our company.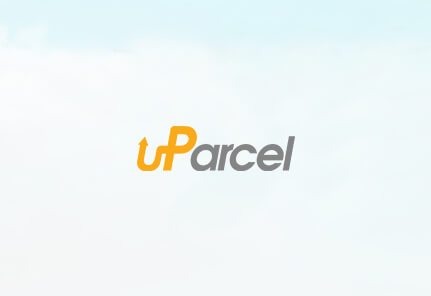 Many companies can do website and app development but the after sales support of a development partner is perhaps more important as there is bound to be bugs and improvements to be made. Singsys has provided fantastic support in uncovering and resolving the issues that came up post-development. There was once which an urgent issue was resolved within 5 hours. Thank you Singsys for the excellent support!
William Ng
uParcel - your easiest way to deliver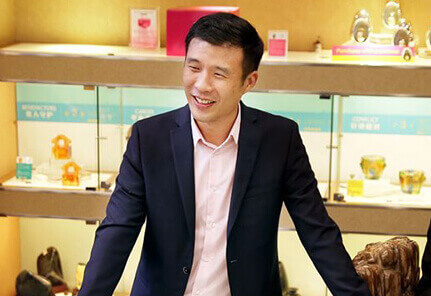 We've finally found a trustworthy partner! We worked with Singsys to make improvements to our first consumer app and it was a real pleasure. Not only were they prompt and responsive, they even delivered before the deadline with almost no glitches. Since we've launched our app to market, the response has been great with no negative feedbacks. I look forward to working closely with Singsys for all our future projects.
Mark Tan
CEO - Way Fengshui Group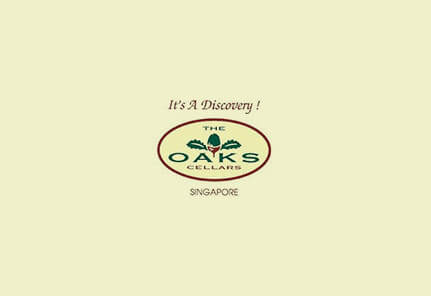 We have been working with Singsys since 2011. Firstly they have developed the ipad application listing over 6000 of our products. The second project was the e-commerce website. The website is already very stable but we still keep improving and upgrading to serve our customers better. Singsys team is helping to achieve the perfection.
Lidia Kaminska
The Oaks Cellars Pte Ltd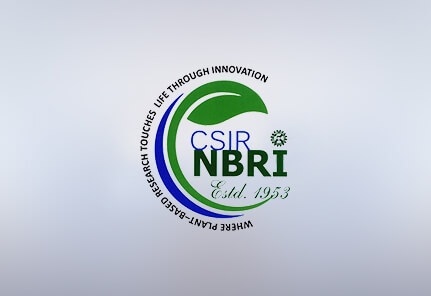 The professional response, commitment and work accomplishment as per the given timeline, was commendable which was rendered by the entire team of Sing Sys Software Services Pvt. Ltd. Their approach and attitude towards project responsibility impressed us to the extent that we want to partner with them again for our future endeavours assignments of similar nature.
Dr. Pankaj Kumar Srivastava
Senior Scientist - ENVIS-National Botanical Research Institute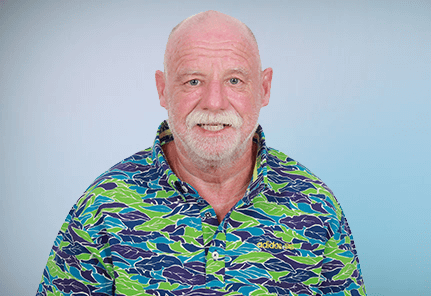 Over the long and protracted period of time (5.5 years) that I have worked with Singsys they have made an excellent contribution to the development of Kritique an touch screen enhanced assessment application.Singsys have proven to be professional approachable and willing to go that extra distance to provide a first class service. I have no hesitation in whole-heartedly recommending Singsys to both small and large businesses and can assure you of attention which is both personalised and welcoming. Singsys staff are proficient and accommodating delivering high quality product.
Tom Browne
(PhD), Inventor of Kritique
Let's Connect!
Together, we'll scale milestones for your next business idea.