We have mapped our expertise in scaling high-end 'virtual-reality' verticals and have upscaled our technical quotient in delving next-gen products for the latest technological innovations.
Fashion and apparel industry had benefited from our cross-functional yet native approach of integration upon React-Native framework to conceptualize mobile apps for a wide array of global fashion parameters into single sense of style. The mobile technologies we leverage upon are as varied and impactful as your clothes are.
Professionals at Singsys are engaged in developing highly creative, unique and "charming" designs for the mobile apps for fashion connoisseurs. We understand that each fashion store or designer out there is driven by markedly different sensibilities.
Showcase your culinary creation to the world through our food and beverages Apps. These applications are well accentuated upon React-Native Framework which has been widely accepted as the preferred framework for such services.
We create and develop impeccably stunning and functional mobile applications leveraging this said platform as it enables the lucid conceptualization of the essentials of this business niche.
Our unmatched experience in crafting food and beverages mobile apps has made us one of the trustworthy names in the market. We have worked closely with a number of food companies out there and have helped them in gaining substantial traction in the industry as well.
While catering to extended businesses of career and education, wherein one needs to reach faster to users than your competitors, one requires a cross-platform app developed in less time yet highly functional and affordable. Apart from other existing cross-platform frameworks like Xamarin, React Native, and Cordova you should prefer React-Native due to its modern architecture that supports rapid application development with graphics-rich UI as well as makes the app easily accessible on both mobile platform.
The better you engage users with the high end-user interface the more quickly your brand will expand among the customers. We have unrivaled expertise when it comes to the creation of highly functional and navigable online job portals. With a clear surge in the frequency of online job searches, there are several companies looking forward to initiating their personal career portals.
With React-Native, we have heavily contributed to conceptualizing stunning and high-end mobile applications for the extended business verticals amongst which 'Lifestyle' is one of the most uptaken ones.
We love building business solutions for brilliant partners
Strict adherence to professional work ethics, hands-on experience with cutting edge technologies and on-time delivery attitude has enabled us to work with some of the most renowned enterprises in the world.
React-Native Portfolio
We are at the forefront in mobile technology creating iOS and Android apps for businesses around the globe. We hail expertise across extensive technologies for mobile application development.
Why Singsys
We, at Singsys, are taking a leap forward towards 'digital evolution'! Engagements with the multi-faceted business frontiers have mapped our expertise in acing world-renowned web and mobile applications for universal enterprises.
We are the forerunners in availing in exclusive digital solutions, accentuating applications that are a blend of next-generation global technology paradigms.





React Native-Single CodeBase with Native UI
We develop native iOS and Android apps using the latest React Native javascript library.
Cross-platform mobile apps that look native and feel native. Experience the power and speed of a native mobile app with no compromise on high performance. Mobile apps customized to get you closer to customers in less time and cost.
Futuristic and Flexible Approach

With building up a structure that has interfaced with the two iOS and Android, a solitary code is sufficient to expel bugs and create it increasingly more consistently. In spite of the fact that the tasks are basic, this one is in the market for quite a while. Every single significant head is utilising this module, so it's undeniable to be progressively dependable and responsive.
Runs like a Native App
Every one of the codes is equivalent to React, for the two IOS and Android. With a bunch of organizations, it works generally increasingly proficient and responds quickly to all conjunctions. The central units of React Native are available to serve all requests for portable devices. Accordingly, it performs beneficially under versatile condition.
Tight Budget Constraints Adaptable
When you are beginning your business, money is the most huge factor you are worried about. Each start-up needs to accomplish quick comes back to make due in the well-informed market. One needs to grow quicker and remain longer. The main motivation to contract React Native developer is you will set aside time and cash when picking React Native for versatile application advancement.
Growing Technology & Supported by Facebook
Since Facebook Engineering supports React Native, it has a sizeable creating network to back it. This people group alongside Facebook is ceaselessly improving the work in progress system, defining progressed cutting edge objectives and a guarantee of better innovation.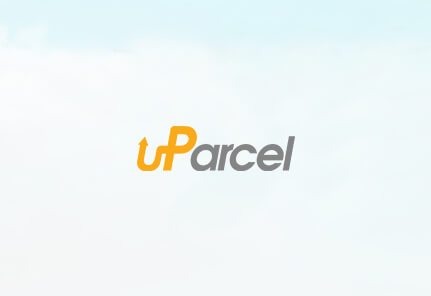 Many companies can do website and app development but the after sales support of a development partner is perhaps more important as there is bound to be bugs and improvements to be made. Singsys has provided fantastic support in uncovering and resolving the issues that came up post-development. There was once which an urgent issue was resolved within 5 hours. Thank you Singsys for the excellent support!
William Ng
uParcel - your easiest way to deliver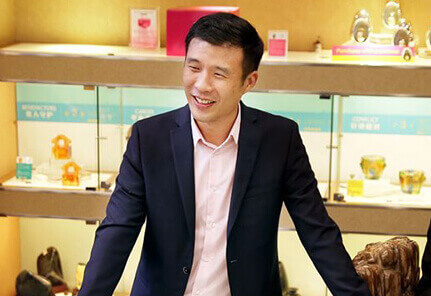 We've finally found a trustworthy partner! We worked with Singsys to make improvements to our first consumer app and it was a real pleasure. Not only were they prompt and responsive, they even delivered before the deadline with almost no glitches. Since we've launched our app to market, the response has been great with no negative feedbacks. I look forward to working closely with Singsys for all our future projects.
Mark Tan
CEO - Way Fengshui Group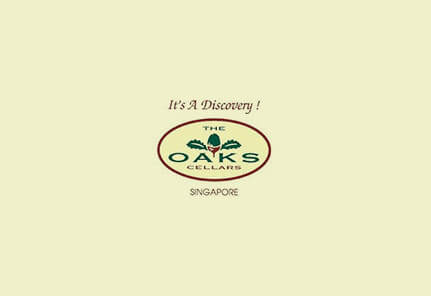 We have been working with Singsys since 2011. Firstly they have developed the ipad application listing over 6000 of our products. The second project was the e-commerce website. The website is already very stable but we still keep improving and upgrading to serve our customers better. Singsys team is helping to achieve the perfection.
Lidia Kaminska
The Oaks Cellars Pte Ltd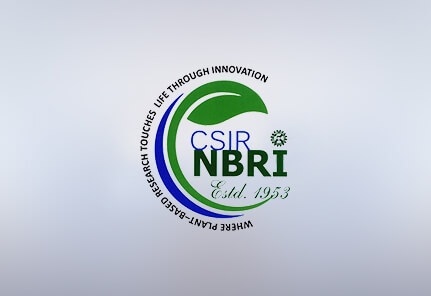 The professional response, commitment and work accomplishment as per the given timeline, was commendable which was rendered by the entire team of Sing Sys Software Services Pvt. Ltd. Their approach and attitude towards project responsibility impressed us to the extent that we want to partner with them again for our future endeavours assignments of similar nature.
Dr. Pankaj Kumar Srivastava
Senior Scientist - ENVIS-National Botanical Research Institute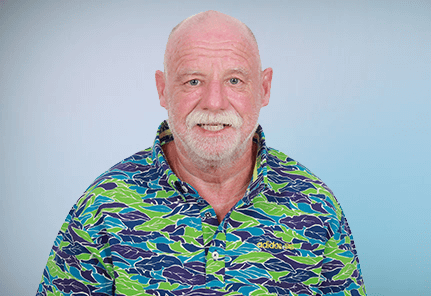 Over the long and protracted period of time (5.5 years) that I have worked with Singsys they have made an excellent contribution to the development of Kritique an touch screen enhanced assessment application.Singsys have proven to be professional approachable and willing to go that extra distance to provide a first class service. I have no hesitation in whole-heartedly recommending Singsys to both small and large businesses and can assure you of attention which is both personalised and welcoming. Singsys staff are proficient and accommodating delivering high quality product.
Tom Browne
(PhD), Inventor of Kritique
Let's Connect!
Together, we'll scale milestones for your next business idea.