Career & Education
We have designed flexible E-Learning Solutions for Career and Education sector for students to connect and share their ideas and innovation.
BACK TO INDUSTRIES
Learn, teach and share instantly with our intelligent apps
Our real time career and education applications and deep industry expertise have bridged the gap between affordable and quality education.
The online career portals designed by us are the perfect combination of convenience and functionality-synergized with the leading social media platforms.

We have unrivalled expertise when it comes to the creation of highly functional and navigable online job portals. With a clear surge in the frequency of online job searches, there are several companies looking forward to initiate their personal career portals.

If you're ready to start an online job portal soon, then don't forget to get in touch with all your requirements. Make sure that you're providing us accurate details. Trust us to craft perfectly purposeful websites and mobile apps, completed with relevant options like adding jobs on real time, ability to upload resumes, search box, drop down menus and many more.
Tueetor
Tueetor serves as a flexible online platform for student and teacher for the enhanced learning experience and earn for their service. It is the fastest mode to provide learning and earning the opportunity to tutor and student. It encompasses a wide array of the subject from academic, sport, instrument learning, to a specific genre of dance. Our designers have developed mobile and web application with the amazing feature of instant notification as well as enabled access to the website without Sign-up. We have provided smart option to filter the location of your choice on the map in real time right on the homepage. Interestingly, their service is available without any referral fee.

Consult Group Flyer
Recognised as an established group of recruitment professionals in Asia since past 2 decades are passionate about ensuring right professional in right place based on job role and tenure. Our Joomla developers ensured to provide smooth navigation and intuitive UI that complies with a professional outlook. We also provided them engaging flyers and brochures to highlight their level of professionalism and commitment towards getting the right job for right person. We have integrated a video conference feature in their website to provide a world-class recruitment service for consult group to seamlessly connect with job aspiring professionals.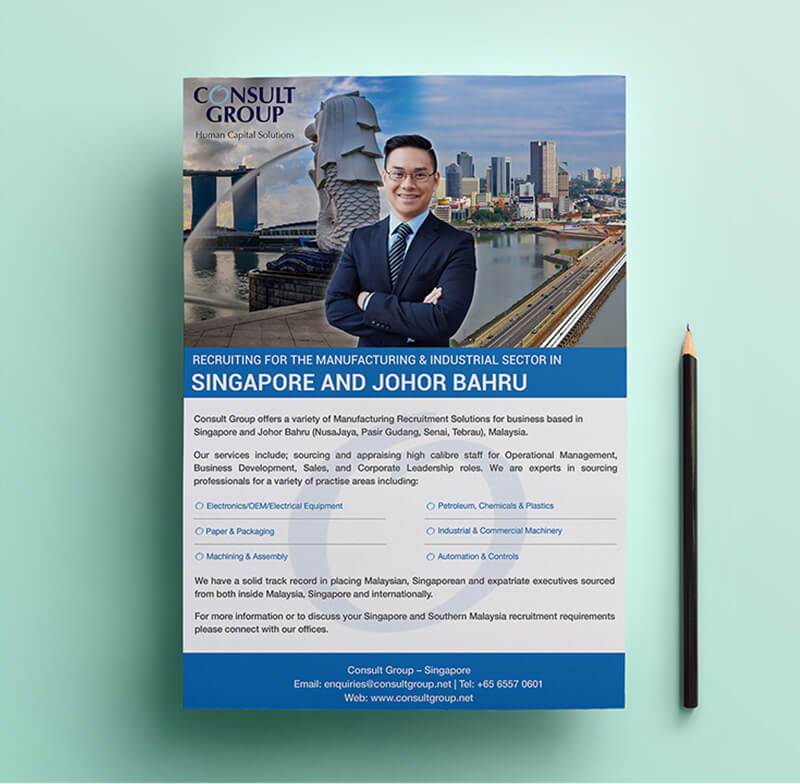 SAPhire
SAPhire is funded by Singapore's prestigious A-STAR GENOME Institute of Singapore, a Govt of Singapore organization. Our designer has leveraged cutting-edge technology to provide a most suitable platform for genomic and bioinformatic scientists and regulators to enable the translation and implementation of robust, validated pharmacogenomics biomarkers with full cost-effectiveness. We have provided them an amazing web application to express their concern about ADR to the maximum.
360 References
360 Reference is a Laravel based web application for professional to give and recieve 360 ratings/review. This will help users to have a transparent overview of others strength and weakness to better decide a person for particular job profile. Users can communicate to build network and hire best resources available.
Get Avis
It is an Education and Career category app developed to assist job seekers to find the best-fit job as per their qualification, experience, and area of interest. Build your personalized profile with help of GetAvis to get noticed by recruiters easily and quickly. Recruiter gets an opportunity to choose an appropriate candidate based on job criterion and industry orientation. Our app developers have included the feature to notify you regarding latest job trends to ensure you don't miss an opportunity. Our graphic designer contributed to them by making their message reach the maximum audience with the industry oriented logo that is in sync with their vision.
Master Cuts
Master Cuts is an identity designed for an iPad app to manage the daily sales of a salon.
Got a new project? Drop us a line.