Developers with profound knowledge in Laravel - PHP framework ready to empower our client with the right solution within the specified time frame without compromising the quality. We expertise in the Modular Instinctive Packaging System of Laravel framework to simplify the development process and reduce development time and costs.
Developers use Bundles to develop robust feature applications and leverage BFFs with Backbone to ensure a standard structure to complex coding. We make the best use of Seeds and Migration that are among the most powerful Laravel tools.
Singsys is a leading Laravel development company in Singapore and worldwide having developed extensive eCommerce solutions for extended business verticals.
We are a team dedicated to customization and integration of intelligently designed laravel framework development services to deliver outstanding eCommerce applications.
Singsys is a SaaS application development company with experience and expertise in top-performing Software-as-a-Service applications.
We believe in leveraging the top latest technologies in delivering the said services amongst which Laravel stands apart for web-based applications.

Laravel is the most suitable framework to get build enterprise apps and CRM solutions in comparison to other PHP frameworks. Our developers leverage the Model View Controller (MVC) architecture pattern to ensure transparency between logic and presentation. We leverage the architecture for boosting performance, enabling better documentation and taking maximum benefits of various built-in features.
Our expertise in implementing route caching in development process makes us suitable choice for enterprise application development. Route caching is an important feature to develop enterprise-level applications that have large numbers of routes. With Laravel's package, we offer the complete set of utilities you will ever need as a CRM / Admin Panel. We cover extensive CMS, Backend Panel Creation for unique and flexible utilities.
Maintenance and support are important to expand the business by enhancing existing features of the websites. Our unbeaten hosting services will ensure no downtime as we will backup files and databases to the Laravel native cloud file system. Our team will scan the server on a regular basis and install the latest released security patches. We believe in detecting Laravel performance problems in real-time and ensures the website is updated and smoothly serving its purpose.
Expert level Laravel developers who will develop the website as the future of your online business to reflect your company's brand face. They have high-level familiarity with the latest versions of the Laravel framework and an in-depth understanding of various industry domains. We will help you with Laravel-based customized website based on business requirements.
Our developers have experience in Laravel ORMs like Eloquent and Doctrine along with the integration of various third-party packages and custom APIs. This will result in the development of an easy to maintain a solution that could be customized in to furnish the future requirements.
We love building business solutions for brilliant partners
Strict adherence to professional work ethics, hands-on experience with cutting edge technologies and on-time delivery attitude has enabled us to work with some of the most renowned enterprises in the world.
Laravel Portfolio
We are the most renowned and awarded company as we provide splendid custom-built websites for new and already established reputable businesses.
Why Singsys
We, at Singsys, are taking a leap forward towards 'digital evolution'! Engagements with the multi-faceted business frontiers have mapped our expertise in acing world-renowned web and mobile applications for universal enterprises.
We are the forerunners in availing in exclusive digital solutions, accentuating applications that are a blend of next-generation global technology paradigms.





Fore-Fronting in Laravel Development
Being at the apex of top laravel custom solutions globally, with the recent prestigious acclamation of 'Company of the Year, 2019' by SiliconIndia, Singsys has essentially become a frontrunner in laravel framework-based solutions.
Singsys bags the 'Company of the Year 2019' recognition for Laravel Custom Solutions lauding Singsys's developed laravel solutions upon extended business verticals right from Accounting and Payroll to eCommerce and Internal Organization Management Systems which act as a front face of underlying ERP Systems.
Authorization and Logical Technique for Coding
Laravel has the logical technique that helps in streamlining authorization logic and controls access to resources.
Application reasoning is a major feature that makes it more popular as it offers flexibility and liberty to the coders to build anything ranging from small website to huge software.
Effective ORM (Object Relational Mapping)
This framework is equipped with the most intelligent ORM with easy PHP Active Record implementation.
It offers an easy interaction for the developers with the said database table by offering a corresponding model to each of the tables.
Unique Unit-Testing
This framework runs several tests to make sure that the changes are not going to harm or make any unwanted break in the web app.
Intact Security
This framework is well equipped with the security system within its own framework.
It generates an encrypted representation of the password using "Bcrypt Hashing Algorithm" which is a safe secure way to generate password.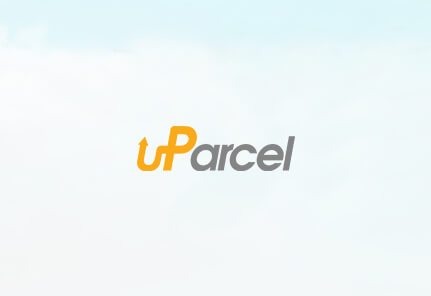 Many companies can do website and app development but the after sales support of a development partner is perhaps more important as there is bound to be bugs and improvements to be made. Singsys has provided fantastic support in uncovering and resolving the issues that came up post-development. There was once which an urgent issue was resolved within 5 hours. Thank you Singsys for the excellent support!
William Ng
uParcel - your easiest way to deliver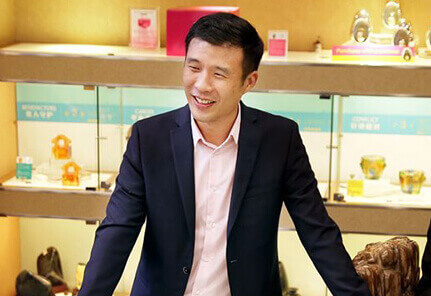 We've finally found a trustworthy partner! We worked with Singsys to make improvements to our first consumer app and it was a real pleasure. Not only were they prompt and responsive, they even delivered before the deadline with almost no glitches. Since we've launched our app to market, the response has been great with no negative feedbacks. I look forward to working closely with Singsys for all our future projects.
Mark Tan
CEO - Way Fengshui Group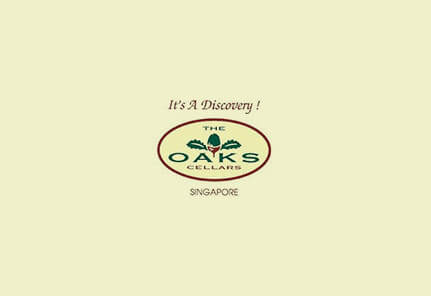 We have been working with Singsys since 2011. Firstly they have developed the ipad application listing over 6000 of our products. The second project was the e-commerce website. The website is already very stable but we still keep improving and upgrading to serve our customers better. Singsys team is helping to achieve the perfection.
Lidia Kaminska
The Oaks Cellars Pte Ltd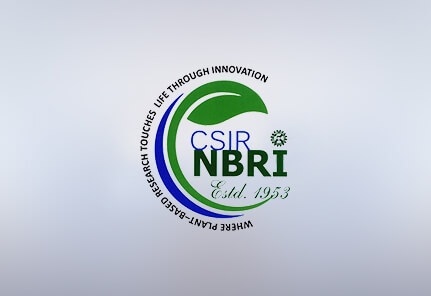 The professional response, commitment and work accomplishment as per the given timeline, was commendable which was rendered by the entire team of Sing Sys Software Services Pvt. Ltd. Their approach and attitude towards project responsibility impressed us to the extent that we want to partner with them again for our future endeavours assignments of similar nature.
Dr. Pankaj Kumar Srivastava
Senior Scientist - ENVIS-National Botanical Research Institute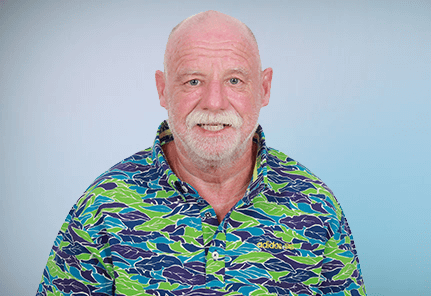 Over the long and protracted period of time (5.5 years) that I have worked with Singsys they have made an excellent contribution to the development of Kritique an touch screen enhanced assessment application.Singsys have proven to be professional approachable and willing to go that extra distance to provide a first class service. I have no hesitation in whole-heartedly recommending Singsys to both small and large businesses and can assure you of attention which is both personalised and welcoming. Singsys staff are proficient and accommodating delivering high quality product.
Tom Browne
(PhD), Inventor of Kritique
Let's Connect!
Together, we'll scale milestones for your next business idea.