AngularJS
Our developers leverage Angular JS enhanced design architecture to handle an application with complex requirements and multiple components.
Olympus Cameras and Lenses
Magento based e-commerce portals provisioning online product selling for Olympus Singapore, Olympus Malaysia & Olympus Thailand including Cameras, Lenses, Binoculars, Audio equipment and related accessories. A one-stop solution for consumers to review & purchase the products of their interest seamlessly via the integrated payment gateways.
uParcel - your easiest way to deliver
uParcel is a technological advanced mobile app and web platform offering consumers an ease to book parcel delivery booking service within seconds and ensures the delivery been made by a secured and trusted delivery agent.
Bakipa - The world's best baby, kids and maternity products
Bakipa is the world's best baby, kids & maternity products apps offering busy parents an ease to purchase from an array of latest and tested products within few simple clicks. Bakipa provides a platform for products ranging from toys,watches,baby clothes to maternity stuff. It is basically a platform that apart from furnishing the worldly needs it keep parents closer to kids ensuring a warm and wonderful atmosphere among them.
KPMG
KPMG is one of the largest professional services providers in the world and one of the Big Four auditors, along with Deloitte, Ernst & Young and PricewaterhouseCoopers. Their mobile application play an important role in their brand maintenance and support features that reflect KPMG motive to provide value-added services to clients. Their services range from risk, financial & business advisory, tax & regulatory services to internal audit and corporate governance.
Grouping
Grouping is a messaging app developed by us. It allows you to create rapid fast groups and start communication. Not only you can start communication, but you will be able to see past conversations of that group. In this app anyone can create a group and others can immediately start communicating on it without disclosing their mobile phone numbers.
Master Cuts
Master Cuts is an identity designed for an iPad app to manage the daily sales of a salon.
TFCS
We crafted this app for The Fashion Collective Singapore (TFCS), Singapore's first industry-driven network of professional beauty & fashion freelancers. TFCS app displays the portfolios of makeup artists, hair experts, photographers, illustrators, musicians, designers and copywriters and all other creative industry professionals.
FitSys
To evaluate the health of individual employee we created FitSys. Its based on the records, certain medical factors like weight, height, blood pressure and pulse rate.
MayOffice
May Office is one of the most prominent and noticeable manufacturer and supplier of office chair products. We tailored this website by using Magento CMS. Along with manufacturing office chairs May Office also produce other office equipment. Their main focus is to help companies to build and establish a highly functional working environment.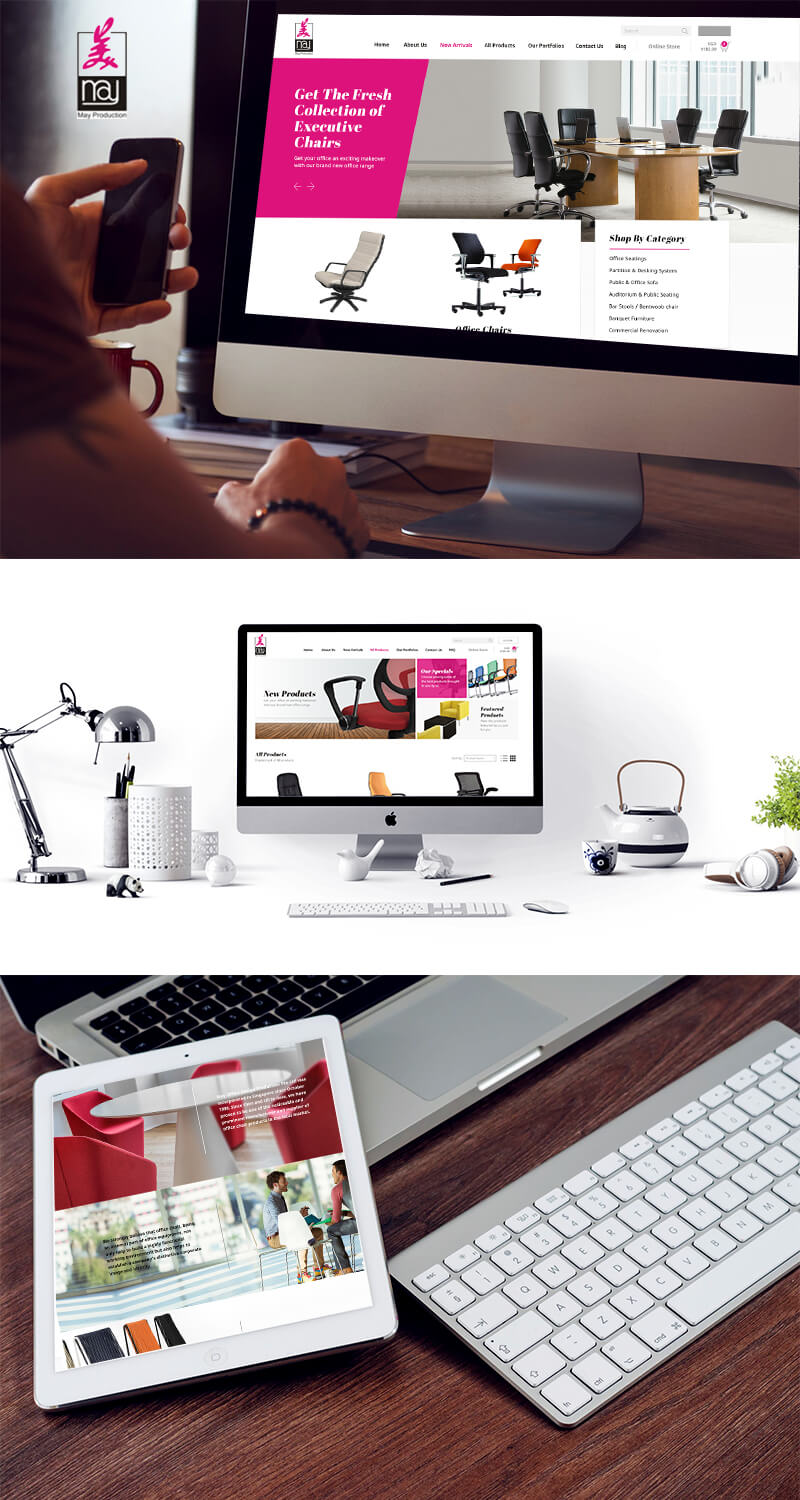 Prima Survey iPad App
The app was primarily developed to meet the requirement for Prima Group. The app developed was to conduct surveys against the food products prepared by Prima. The app allowed a selected set of panelists to come over and tasted the prepared food items and rank and rate them. These panelists were supposed to provide particulars that allowed the users to get registered and based on the particulars the data as per the items tasted was segregated and mixed and matched to generate reports for the application admin via a very robust and interactive backend admin console.
The apps USPs were its seamless user experience and the support through a very simple, clean and robust web panel and web services backbone with intuitive layouts and graphical representation of the data acquired.
SAS
Strategic Asset Survey is developed with focus on improving facilities and regaining comfort in your building or in an apartment by collecting community data in logical manner. SAS is an iPad based Application that allows user to gather data and extract information that is vital for decision making. It is basically synchronizing knowledge and data integrity to provide productivity at affordable price.
Got a new project? Drop us a line.