CodeIgniter
Our smart approach to create custom helper in CodeIgniter reduces development time considerably enabling us developing full-featured web applications with a very less footprint.
uParcel - your easiest way to deliver
uParcel is a technological advanced mobile app and web platform offering consumers an ease to book parcel delivery booking service within seconds and ensures the delivery been made by a secured and trusted delivery agent.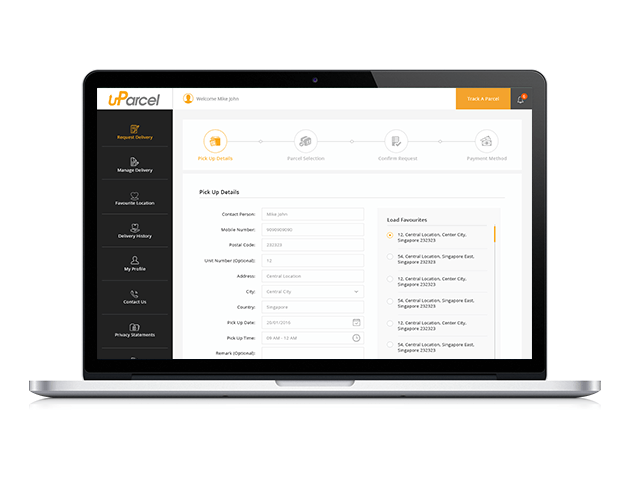 Ten vehicles
Ten Vehicle is a Tour and Travel Application dedicated to commuters. In this application our developers enabled the user to be notified of the driver's profile, plate number, model along with choosing the custom vehicle of their choice for stressfree ride experience. TEN credit can be used for Top-up and avail promotions to ensure maximum users benefit from this app. Security is no more a concern as developers enabled an emergency button for users to alert TEN vehicles about their panic by holding it for 3 seconds.

Unibly
This app is a platform for college students and alumni to be connected as well as share snaps with your friends. Our app developers have ensured users can create an exciting event that is secured with password and can be shared with selected peoples. Advanced filter and chat notification on all screen option is included to give the user a unique and smooth experience. Our graphic designers have embodied their concept in form of logo to impress the user with first quick glance.
FNA Group
FNA group international is an established authority in the distribution and retailing of chocolate and confectionery in the Asia Pacific realm. Our developers have put their CodeIgniter expertise to design a web application that is in strict accordance with their service. Our designers have followed industry standards to highlight their core values using amazingly eye-pleasing color pattern. It is a clutter-free website with minimum content yet all business aspects being covered completely.

SPS Flyer
SPS is a kid-friendly hair salon in Singapore that believes every kid deserve fun. They cater to children's needs with handling your kids while doing their hair. We designed a website with a kid-friendly UI to appeal users and an iPad application to help parents in getting a membership and get their queue number generated. They are aware that doing a kid hair is no easy job, therefore, always ensure to engage your little one with engaging iPad games and movies so the haircut is a pleasant experience. Their web application is based on CodeIgniter.
iSolace
iSolace Android app which is managed by flexible admin panel developed by using CodeIgniter on App Engine with MySQL DataBase. Will bring peace-of-mind to you and your family by securing your all needful assets, contacts and their beneficiary along with that you can make arrangement to your own funeral like Dress code, locations, flowers, and prayers. The application will help you to enter details of your specific friends who you want to be notified of your wishes and other important information when the end arrives.
Fortress Insure Solutions Hub (FISH)
Fortress Insure Solutions Hub is a team of individuals who are dedicated to provide most suitable insurance advice solution option for individual and commercial needs to safeguard client assets. We leveraged our CORE-PHP and CodeIgniter expertise to ensure the four basic principles Fair price, Integrity, Sincerity and Honesty are reflected in an engaging manner through their web application. We have provided them a feature rich web application which has beautiful UI on all devices. Their vision was also spread in form of logo for an instant brand recognition.

Got a new project? Drop us a line.