At Singsys, fundamentals and expertise are kept in the workflow to ensure the development of futuristic Android Apps that stick to client specifications. We boast of our specialized squad equipped with experience and expertise to deliver business-ready and user-friendly android solutions.
Every Android mobile app development cycle becomes with a concept. In fact, conceptualizing the application is the groundwork, the foundation of the entire project. Execution, however, is key. We will transform your idea into a fully-functional, device-ready solution that's ripe for integration.
Our Android App Development Highlights
Dedicated Android App development team
Your dream App to transform into impressive, interactive and device ready
We design desired Apps to monetize your ideas
App development at a reasonable price
Special focus on post-project delivery services from SEO point of view.
At Singsys, we possess a proficient team with hands-on experience on tablet-oriented apps since the very inception of the tablets. Uniquely crafting vivid displays for engaging user experience.
We take forward the leap by adopting full customization as being the sole key in delivering best-in-class Android Wearable Apps. The trend of the adoption of the same has significantly portrayed its humongous craze among the consumers, small & medium businesses and even amidst the tech-giants. Hence, more and more businesses pertaining to the different sectors are now getting into the android wear apps development to expand their global reach.
The eBook reader application development, expertise by Singsys, a leading eBook app development company, facilitates basically the academia sector leveraging the learning opportunities by making digital course material easily accessible on all popular platforms (iOS, Android, Windows, Web, etc.). The eReader supports interactive content, rich media eBooks with videos and audios, and provides the much needed seamless user experience in both online and offline modes.
At Singsys, our Android app maintenance services support model ensures better and faster software maintenance, increased app productivity, thereby resulting in higher app ROI.
Rewarding Maintenance Services
Offering technical support, bug fixing, corrective maintenance, and app version upgrades, etc.
Unfailing Support Solutions
Our ingenious team manages all maintenance work including app monitoring, app upgrades, and enhancements.
We indulge in a regulatory and scheduled maintenance based regulatory services for the applications developed or under pre-scoped contract indulgences with the probable applications developed. Our in-house routine scheduling for checking critical app features and performance aims to strive for customer satisfaction diminishing future problems.
Drawing over a decade's experience in rewarding mobile app development and quality testing services, Singsys has conceptualized a strategic in-house testing and quality-assurance approach.
This eventually aids in enhancing the user-experience avoiding and surpassing hassles in coming up with the deliverable with business- speculated time-to-market.
To ensure the quality of the deliverables that we send out, we have our in-house team of Quality Control Engineers and Testers. Starting from the very start with developer end unit testing every component is tested and verified against set quality parameters both via manual tests and automated tool. Integration and Regression testing are one of the core components that we follow. For ensuring the sanity of the developed module, we track the relevant bugs from the stage of their deduction to the mitigation achieved by our in-house Bug Tracking System. Every project we take over is subjected to a rigorous quality check governed by specific Test Cases prepared by our experts, esteemed and certified (​ISTQB Certified ​) Quality Control Engineers.
We love building business solutions for brilliant partners
Strict adherence to professional work ethics, hands-on experience with cutting edge technologies and on-time delivery attitude has enabled us to work with some of the most renowned enterprises in the world.
Android Portfolio
We are at the forefront in mobile technology creating iOS and Android apps for businesses around the globe. We hail expertise across extensive technologies for mobile application development.
Why Singsys
We, at Singsys, are taking a leap forward towards 'digital evolution'! Engagements with the multi-faceted business frontiers have mapped our expertise in acing world-renowned web and mobile applications for universal enterprises.
We are the forerunners in availing in exclusive digital solutions, accentuating applications that are a blend of next-generation global technology paradigms.





Leading Android development Company in Singapore with substantial experience and trend-setting capabilities
Harboring years of experience in the field and taking advantage of the latest trends and tendencies, we are here to ensure that you get your mobile application which is not only ensured upon timely delivery but is delivered in a manner which is cost-effective and reliable.
Our policy lies towards building long-lasting strong customer relationships fostered and nurtured on the basis of trust, mutual respect, and high-quality deliverables. That's what we stand for and that's what we cherish. Here are a few of our main values.
We Comply!
We comply with the necessities of the market and we take into account the upcoming trends. We comply with the technical standards for android app development set forth by major operating systems such as Android and the myriads of specifications that come with them. We comply with what's current in terms of user experience, design, and overall operational flow. Most importantly, we comply with the requirements of our clients.
We are Brief
We won't waste your time. We are brief in our expectations towards you and we deliver high-end android mobile application which abide by the highest industry standards. We understand that time is the one commodity that you can't buy and we make sure that our services are provided within the pre-arranged time frame and production line.
We Are Quality

We employ high-end, world-renowned testing protocols. We examine our deliverables on multiple devices and platforms depending on the requirements of our clients. We make sure that all the industry-required and relevant standards are being taken into thorough consideration and have been integrated where and as it is necessary. And, most importantly, we will certainly deliver the results you expect with absolutely no compromise upon quality constraints.
We are User-Centric

With the supreme mobile application development services in Singapore, we conceptualise mobile applications well-designed keeping user's perspective and usability in mind. The smartest pool of our mobile app designers keep user-focused design and functionality so that they the application is most user-friendly and intuitive.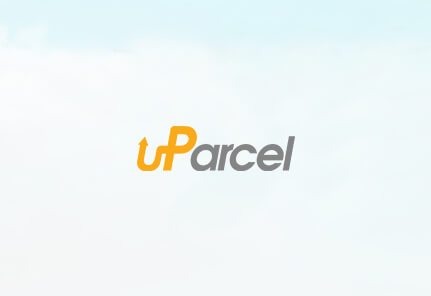 Many companies can do website and app development but the after sales support of a development partner is perhaps more important as there is bound to be bugs and improvements to be made. Singsys has provided fantastic support in uncovering and resolving the issues that came up post-development. There was once which an urgent issue was resolved within 5 hours. Thank you Singsys for the excellent support!
William Ng
uParcel - your easiest way to deliver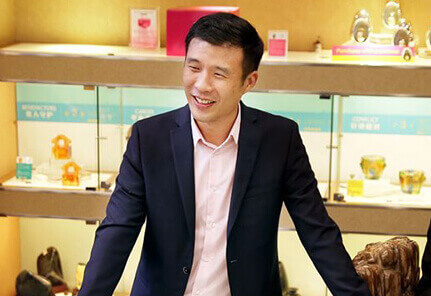 We've finally found a trustworthy partner! We worked with Singsys to make improvements to our first consumer app and it was a real pleasure. Not only were they prompt and responsive, they even delivered before the deadline with almost no glitches. Since we've launched our app to market, the response has been great with no negative feedbacks. I look forward to working closely with Singsys for all our future projects.
Mark Tan
CEO - Way Fengshui Group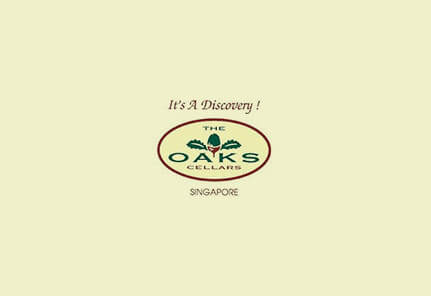 We have been working with Singsys since 2011. Firstly they have developed the ipad application listing over 6000 of our products. The second project was the e-commerce website. The website is already very stable but we still keep improving and upgrading to serve our customers better. Singsys team is helping to achieve the perfection.
Lidia Kaminska
The Oaks Cellars Pte Ltd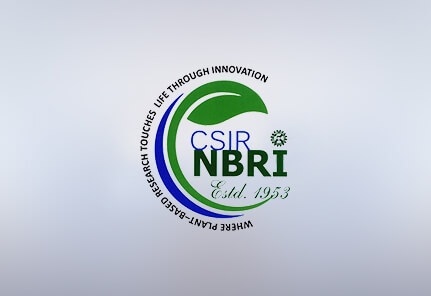 The professional response, commitment and work accomplishment as per the given timeline, was commendable which was rendered by the entire team of Sing Sys Software Services Pvt. Ltd. Their approach and attitude towards project responsibility impressed us to the extent that we want to partner with them again for our future endeavours assignments of similar nature.
Dr. Pankaj Kumar Srivastava
Senior Scientist - ENVIS-National Botanical Research Institute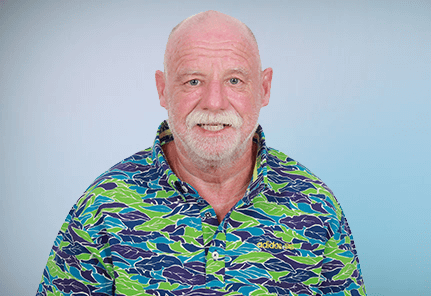 Over the long and protracted period of time (5.5 years) that I have worked with Singsys they have made an excellent contribution to the development of Kritique an touch screen enhanced assessment application.Singsys have proven to be professional approachable and willing to go that extra distance to provide a first class service. I have no hesitation in whole-heartedly recommending Singsys to both small and large businesses and can assure you of attention which is both personalised and welcoming. Singsys staff are proficient and accommodating delivering high quality product.
Tom Browne
(PhD), Inventor of Kritique
Let's Connect!
Together, we'll scale milestones for your next business idea.