Social Networking & Social Media
We are pioneer in providing social functionalities to Social Networking & Media Apps that are focused on developing social skills.
BACK TO INDUSTRIES
World class social networking & media apps to bring the world together.
Our engaging social networking & media apps have helped users in boosting their social quotient as well as track and retarget the audience.

We have crystal clear approach in reaching the right customers. Our methodology concentrates on better approaches for business by combining latest web technologies and industry standards, helping companies to achieve their business goals. Regardless of the business or budget plan, our skilled staff will work with you to make a custom-tailored website and mobile application to fulfill your business prerequisites.

Know our creative side by exploring some of our pretty cool web stuff.
Way FengShui
Way FengShui Almanac App is dedicated to reducing workplace and business risks and maintaining your peace of mind. We have desinged the 2017 edition of the app with Way FengShui appropriate theme and an appealing User Interface to let users find all the information on behalf of clutter-free format. Our developers ensured to fit every Way FengShui and Chinese astrological calculations related detail as well as developed an in-app digital Luo pan to easily locate directions for home orientation.

Matches
A marketplace developed in form of native app (iOS/Android) that has served every need of Singaporeans in everyday life. Different services like travel, fashion, household, car grooming, events, art and more from the list of verified vendors in Singapore. Our developers also built Laravel based backend to help admin process the request. The app is available for both Android and iOS users.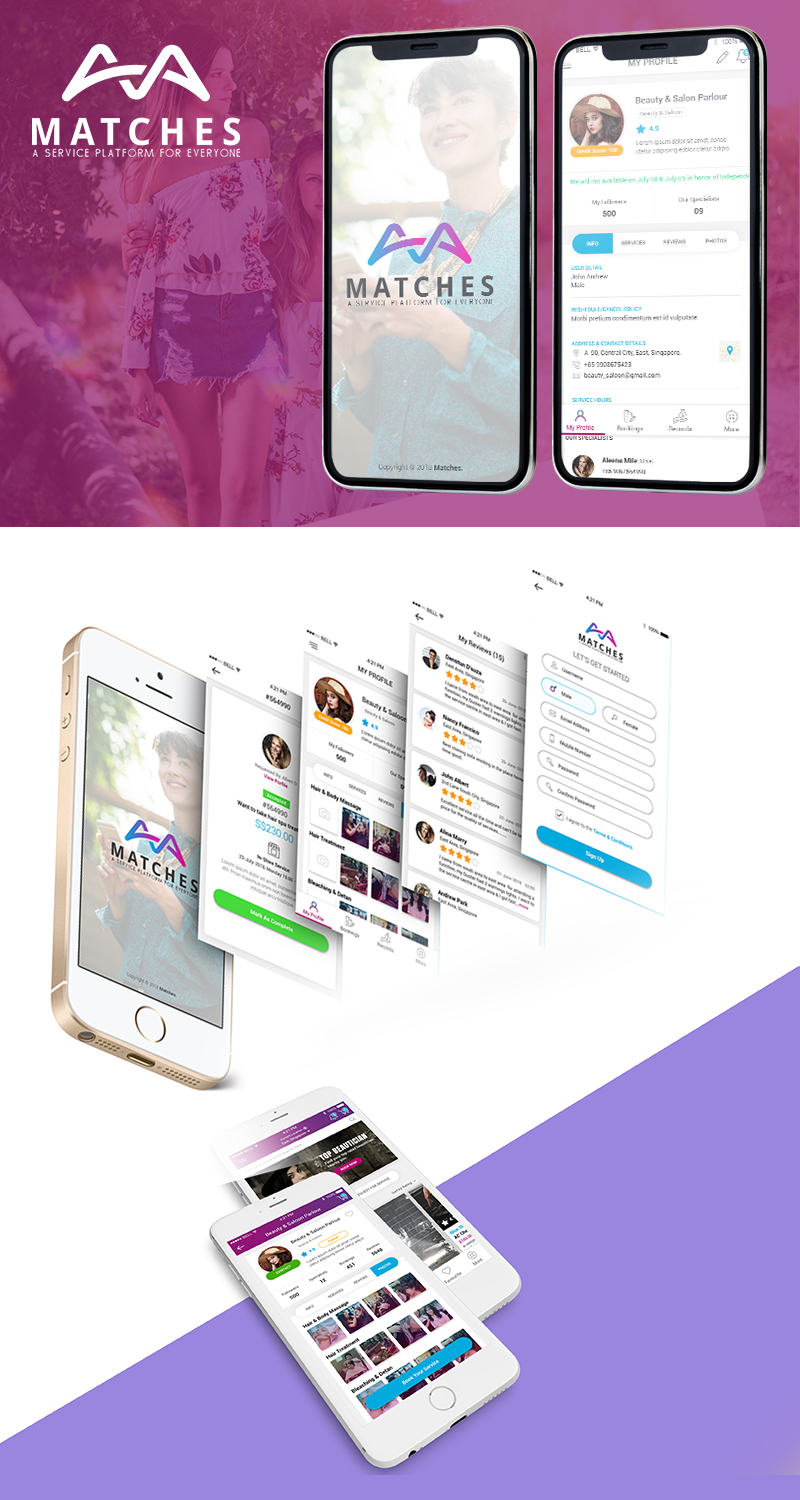 gitr
GITR is New York based app for 21+ user who love to drink in groups. It's a SaaS based web application with chat support. Our designer have considered every crucial UI factor to design an intuitive layout that allows users to purchase, redeem, send and receive drink coupons to family, friends and locals within seconds. GITR is end user specific app while GETR is for use by bar owners.
Click Projects
click PROJECTS is Singapore based popular brand responsible for providing modern modular building at affordable rates. The click PROJECTS offers to integrate cutting-edge architectural design & methodologies to create beautiful buildings. Our graphic designers ensured the logo reflects their intention and passion towards the modular apartment building. They have sufficient information on their print media to give their brand an extended reach and maximum exposure.

LoveFix
LoveFix believe in uniting the peoples globally who love to be together by dismissing the boundary between them. The technology is aimed to make dating a delicious experience by turning uneasy moments and unnecessary long process into an interactive experience. development team ensured that user can buy and send a gift to their date through the app as well enabled them to share their favorite snaps with their match for 24 hours. It is a CI based web app
Got a new project? Drop us a line.