Singsys: A Leap Forward towards Digital Evolution
Catering global expertise in next-generation digital services, enabling clients in more than 35 countries evolve digitally.
Why choose us
Trusted by many Fortune 500 Companies
More than a decade of Industry Expertise
WWDC Trained iOS Developers
Google Certified Android Developers
Magento Certified Developers
Certified Project Managers
AWS Trained Solution Architects
UI-UX Designers from Premier Institutes
Professionally Trained Developers
ISTQB Certified QA Team
Delivered 2000+ projects worldwide
ISO 9001:2015 Certified
SiliconIndia Recognised Top Laravel Development Firm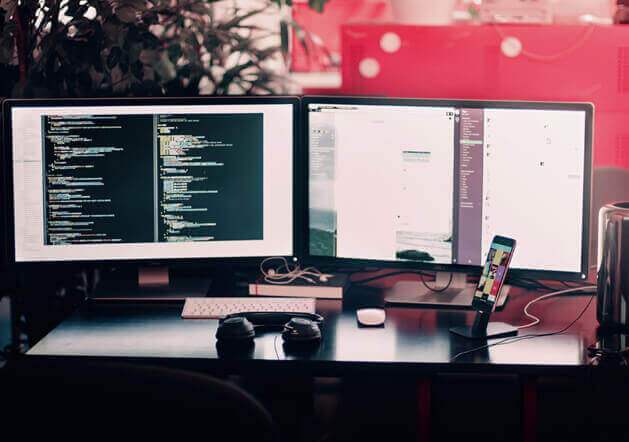 Get an insight about us
We are a leading professional team of skilled and talented UI/UX designers, web developers and app developers with common vision to achieve customer satisfaction. We focus on creativity and comprehensive web solutions to make technology a credit to your business.
Our resources are rich. We are a team of 200+ dedicated professionals who hold their Bachelors and Masters from top notch universities like Indian Institute of Technology, James Cooks University, Symbiosis International University, National Institute of Technology and National Institute of Fashion Technology. Successful and timely delivery of mobile and web applications for small and large companies including some from Fortune 500, fetched us better experience to serve our clients better than before. Our core values reflect integrity, excellence, empowerment, customer first and respect for individuals.
We Craft Only Unique and Future Ready Design

Our Shibboleth is to Maximize Your Business Growth

Quality Assurance and Quality Control Plan

Our Vision and Mission is to attain success
We Craft Only Unique and Future Ready Design

Our Shibboleth is to Maximize Your Business Growth

Quality Assurance and Quality Control Plan

Our Vision and Mission is to attain success
Our work culture makes us different.
We prefer to hire people who are smart and talented, over experienced geeks. We all come from different states of India and have a common goal, United by one name 'Singsys'. We strive to maintain an open culture, where ideas from each employee are welcome and appreciated.
Our Singapore and India offices are designed to encourage easy team interactions.
We care for each employee. Monthly health checkups are mandatory at office premises. We celebrate every festival. We play colours on Holi, make rangolis and fire crackers on Diwali, burn Ravan on Dusshera, play daandiya on Navratri, and have bonfire party on New Year. Spardha, an indoor sports meet was held recently to boost team spirit and also proved to be an excellent stress buster. We go for regular outdoor trips for team building, sponsored by the company. It includes our recent trips to Jaipur, Nainital, Mussoorie, Banaras, Manali and Singapore. Above all, road trip on bikes to Leh and Ladakh was a milestone.
We celebrate our Anniversary every year. Award function, dance and singing performances are part of the celebration. We organize conclaves and seminars to encourage quality and enhance skills. Singsys organize Quality Conclave with motto to motivate our employees to continue with Quality outputs and respect their contribution along with team spirit.
On-site overseas trips to Singapore are part of our culture. Lunch and snacks are served on-board for our employees. Birthday and Year completion celebration are some of the part of our work culture. We organize these events on monthly basis to boost the confidence of the rising newcomers which help them to flourish further. We have 'Shining Star of Singsys' to portray the employees who perform well. Employee of the year award is given every year and is very prestigious award for us.
Let's Connect!
Together, we'll scale milestones for your next business idea.