Many companies can do website and app development but the after sales support of a development partner is perhaps more important as there is bound to be bugs and improvements to be made. Singsys has provided fantastic support in uncovering and resolving the issues that came up post-development. There was once which an urgent issue was resolved within 5 hours. Thank you Singsys for the excellent support!
William Ng
UPARCEL - YOUR EASIEST WAY TO DELIVER
We have been working with Singsys since 2011. Firstly they have developed the iPad application listing over 6000 of our products. The second project was the e-commerce website. The website is already very stable but we still keep improving and upgrading to serve our customers better. Singsys team is helping to achieve the perfection.
Lidia Kaminska
The Oaks Cellars Pte Ltd
I have been working with Singsys for over 12 months and have been extremely happy with their service, professionalism and results. They are a pleasure to deal with and very responsive which is important when working with a live project. I would happily recommend them!
Marigold Duncan
Founder and CEO of Bakipa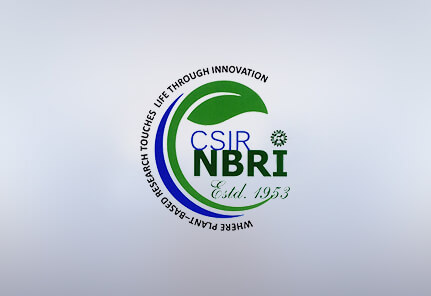 The professional response, commitment and work accomplishment as per the given timeline, was commendable which was rendered by the entire team of Sing Sys Software Services Pvt. Ltd. Their approach and attitude towards project responsibility impressed us to the extent that we want to partner with them again for our future endeavors assignments of similar nature.
Dr. Pankaj Kumar Srivastava
Senior Scientist - ENVIS-National Botanical Research Institute
We've finally found a trustworthy partner! We worked with Singsys to make improvements to our first consumer app and it was a real pleasure. Not only were they prompt and responsive, they even delivered before the deadline with almost no glitches. Since we've launched our app to market, the response has been great with no negative feedbacks. I look forward to working closely with Singsys for all our future projects.
Mark Tan
CEO - Way Fengshui Group
Over the long and protracted period of time (5.5 years) that I have worked with Singsys they have made an excellent contribution to the development of Kritique an touch screen enhanced assessment application.Singsys have proven to be professional approachable and willing to go that extra distance to provide a first class service. I have no hesitation in whole-heartedly recommending Singsys to both small and large businesses and can assure you of attention which is both personalised and welcoming. Singsys staff are proficient and accommodating delivering high quality product.
Tom Browne
(PhD), Inventor of Kritique
Quality of work is excellent, but what really matters for us is trust in a partner. You will not find a developer with more integrity than SINGSYS.
Theresa M'Corry
Founder- Smash Path (an Elephant Rider Studios, LLC product)
I would like to take this opportunity to sincerely thank Singsys for their excellence service rendered. I have engaged Singsys to implement my company's website which has just gone live last week. Special thanks to the staff for their professionalism and good customer service. Also, they were very experienced in their field of technology. A truly dedicated and hardworking team who is willing to walk an extra mile to get a good job done. They have lived up to their company's motto on Customer Satisfaction.
Linda Toh
RIGHTLINK HR
I would like to take this opportunity to thank Singsys for all their hard work and effort put into the development of LX Consulting Website. They have been very patient, understanding and supportive even though certain requirements for modifications that we need has to be edited many times. Their work has surpassed the cost they charged for the development of the website. Thanks once again for the effort of the whole team.
Ivy
(LX Consulting)
Absolutely enjoyed working with the entire team of Singsys - A well rounded off team with various skill sets. They not only convert your vision into web pages but also give constructive inputs based on industry best practices to improve your work during the course of development. I would come back to Sri as the go-to person for my future development needs and thoroughly recommend him to anyone considering to hire a team for developing either a website or a mobile app. I will definitely work with Sri and Singsys again. Highly Recommended.
Shome Moitra
Singsys is a gem of an organization. I am yet to see a developer that is more efficient, responsive and cost-effective than Singsys. My interaction with the Singsys team during the development of my iPad app was effortless. Whenever I wanted something fine-tuned, updates were made available within a very short time.I would highly recommend Singsys to anyone who wishes to develop an iPad application.
Dr. Puneet Seth
Resus iPad app Inventor
We are on the verge of completing Jus Friendz Design and Prototype. It's been a rollicking time and let me admit, it's one of the best design teams I have worked with, in my entire career span of 15 years.

You guys are really worth of every praise and I am sure with the way your creative heads work, in no time, Singsys Design team will be one of the best across the country.
Prabhat Saraswati
Founder & CEO
Let's Connect!
Together, we'll scale milestones for your next business idea.