Print
Designing of banners, letterheads, flyers, posters and business cards with customer centric tone. Use of technology and innovation with creative orientation to embibe a modern vision to all digital printing solution.
Click Project Schedule of Finishes
Click Project Schedule of Finishes
High Tech Solutions Brochure
High-Tech Solutions boast a strong team of engineers, developers, designers and project managers keen on delivering state-of-the-art IT solution. We have designed their brochures to highlight their passion towards providing clear and effective IT solutions, services and support to business of all size.​​ Their service areas include Salesforce, Office 365 and Website design.
Singsys Business Card
We designed an informative and creative business card using the basic design principles to ensure it is helpful in boosting our networking and keep us connected with our client at comfort.
Consult Group Flyer
Recognised as an established group of recruitment professionals in Asia since past 2 decades are passionate about ensuring right professional in right place based on job role and tenure. Our Joomla developers ensured to provide smooth navigation and intuitive UI that complies with a professional outlook. We also provided them engaging flyers and brochures to highlight their level of professionalism and commitment towards getting the right job for right person. We have integrated a video conference feature in their website to provide a world-class recruitment service for consult group to seamlessly connect with job aspiring professionals.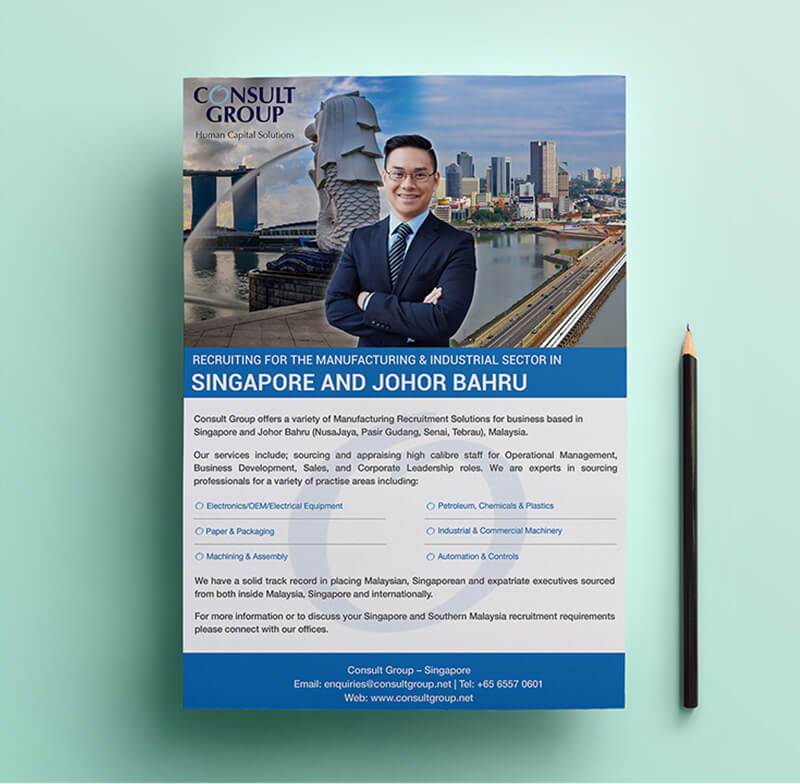 GREEN ESSENCE
GREEN ESSENCE range of ayurvedic products include products for skin, health and hair. Currently, they sell 45+ authentic ayurvedic products on their online store. Our graphic designers have designed their logo and packaging designs to ensure their motive of make healthy life available for all across the globe and transform lives positively is deeply reflected in it.
Got a new project? Drop us a line.