Android Tablet Apps
A proficient team with hands-on experience on tablet oriented apps since the inception of the tablets. Vivid display for engaging user experience.
uParcel - your easiest way to deliver
uParcel is a technological advanced mobile app and web platform offering consumers an ease to book parcel delivery booking service within seconds and ensures the delivery been made by a secured and trusted delivery agent.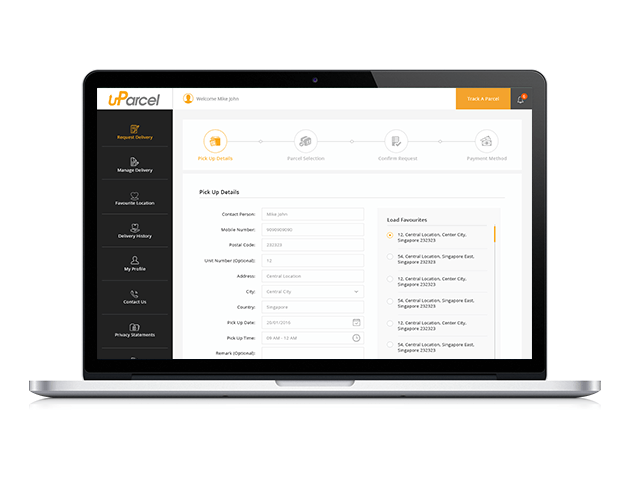 Way FengShui
Way FengShui Almanac App is dedicated to reducing workplace and business risks and maintaining your peace of mind. We have desinged the 2017 edition of the app with Way FengShui appropriate theme and an appealing User Interface to let users find all the information on behalf of clutter-free format. Our developers ensured to fit every Way FengShui and Chinese astrological calculations related detail as well as developed an in-app digital Luo pan to easily locate directions for home orientation.

KPMG
KPMG is one of the largest professional services providers in the world and one of the Big Four auditors, along with Deloitte, Ernst & Young and PricewaterhouseCoopers. Their mobile application play an important role in their brand maintenance and support features that reflect KPMG motive to provide value-added services to clients. Their services range from risk, financial & business advisory, tax & regulatory services to internal audit and corporate governance.
Ten vehicles
Ten Vehicle is a Tour and Travel Application dedicated to commuters. In this application our developers enabled the user to be notified of the driver's profile, plate number, model along with choosing the custom vehicle of their choice for stressfree ride experience. TEN credit can be used for Top-up and avail promotions to ensure maximum users benefit from this app. Security is no more a concern as developers enabled an emergency button for users to alert TEN vehicles about their panic by holding it for 3 seconds.

Doctor Anywhere
This application is a major breakthrough in a medical industry that connects patients with doctors in most comfortable and quick manner. The effort of our developer and designer infused in this app were appreciated at channel news Asia. We have crafted an entire virtual clinic to make the patient feel safe without a visit. The video consultation feature is secure and clutter free medium to connect patients with doctors.
uParcel
uParcel is easy to operate smartphone-enabled parcel delivery service provider with affordable price structure and let you locate your parcel with GPS enabled tracking system. The web application is developed using Core PHP. Their modern management skill enabled them providing customised logistics solution that is are equally suitable for both small packages or large cargo. They offer you to be a freelancer agent and earn.

Got a new project? Drop us a line.